Creamy and Spicy Tomato Sauce
This creamy and cheesy tomato sauce is a great meditariana treat and it's vegetarian too!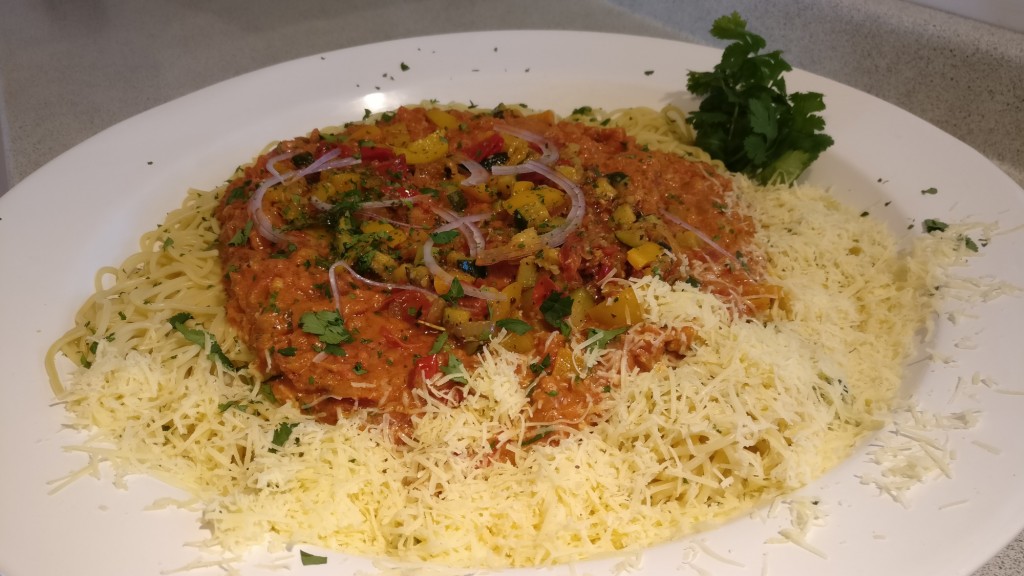 Things you'll need:
20g olive oil
200g onion, finely diced
2 cloves garlic, minced
1 can 796 ml diced tomatoes
200g BoMé Spiced Shepherd
1 Teaspoon salt
¼ Teaspoon pepper
1 Teaspoon sugar
20 g sun dried tomatoes
20 g diced Banana pepper
2 Teaspoon butter
200g Zucchini cubed
140 g Cherry tomatoes
65 g red onion slices
Chili pepper
2 Teaspoon Italian herbs
80g grated BoMé Holey cheese
Directions:
Place olive oil, onion, celery, and a pinch of salt into a large heavy saucepan over
medium-low heat. Cook until onions are very soft, about 15 minutes, stirring
occasionally. Mix garlic into onion mixture and cook just until fragrant, about 1 more
minute.
Pour tomatoes and their juice into the saucepan. Bring sauce to a simmer, turn heat to
low, and simmer for 1/2 hours. Stir occasionally.
Add BoMé Spiced Shepherd, salt, pepper, sugar, sun dried tomatoes, and banana
pepper to the mixture.
Melt butter in frying pan. Fry Zucchini until they turn light brown, add Cherry tomatoes
and onions. Fry it for approximately 5 minutes.
Mix it in the Tomato sauce, add salt, pepper, chili pepper and Italian herbs to taste.
Serve immediately on top of 500g cooked pasta with salad and grated BoMé Holey
cheese.
Let us know how it went!